Europe-Journey is a trusted platform where travelers looking for unique experiences can choose, personalize and book sightseeing trip with certified professional local driver. A company specializing in the best travel experiences to make your planning and traveling certainly easier. Offering unique, high quality service and taking personal care of travelers from all over the world. Allowing them to experience Europe with seamless and the most comfortable transport.
We are so passionate about traveling and sharing the European wonders on the leisure travel side and we are constantly seeking new ways to exceed your expectations all the time.
Who is behind Europe-Journey

Europe-Journey is a growing company full of enthusiastic people who are driven to deliver innovative travel solutions. Backed up by the most inspirational group leaders, professional itinerary planners and versatile travel experts, we are one of the handful companies offering private transfers allowing you to fully embrace the authentic trip experiences.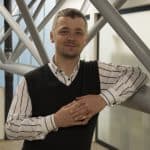 David Kovalský



Serial Entrepreneur & Chairman of the Advisory Board
David is a seasoned entrepreneur with strong technical background. Through multiple companies he's spent a decade in bringing FinTech innovations to the CEE market. After successfully exiting David redefined himself as an advisor, supporter and an investor. He brings startup know-how and experience with taking a company to the next level. David loves to travel Europe from west to east in search of startup talent. He's also a huge space fan and still keeps his plans for outer space travel on the roadmap.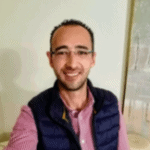 Juan Pablo
Local Manager
Naturally curious about foreign cultures and ways of life, he finds travelling with the locals to be the most valuable tool. His ideas and passion for this kind of travelling has led him to become a part of the team of Europe-Journey. He is constantly striving to create new transfers and identify new business opportunities to spread these travel experience among the travelers. He also works closely with the customers to ensure they are meeting their expectations.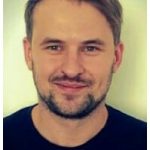 Jan Uher



Founder of Europe-Journey
As an enthusiastic traveler he understands planning a trip in Europe can be really overwhelming and so he took advantage of his expertise in tourism industry to create unique European travel experiences and help people to travel more comfortably. He truly believes that it is by meeting with the local people and experiencing the culture that a journey becomes magical. He founded Europe-Journey to share this idea with other travelers from across the world. He has been working for several years on the concept that would offer excellent services that will always give an unforgettable experience when travelling in Europe.
Why choose the Europe-Journey way of travel?