SAVE YOUR TIME AND ENJOY
STRESS-FREE TRAVELLING

DON'T WORRY ABOUT CARRYING YOUR HEAVY LUGGAGE
TRAVEL MORE COMFORTABLY AND FASTER THAN TAKING A TRAIN + TAXI


Europe-Journey gives you a chance to make the most of your trip!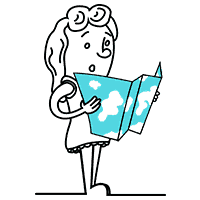 1. Choose an activity
or a transfer

Select one of the top-rated tourist attractions or a private transfer between European cities on our website.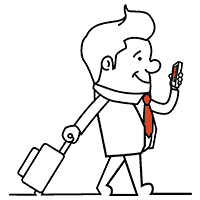 2. Book your trip securely,
fast & easy online

All necessary information in one place. Let us take care of everything and enjoy a comfortable trip.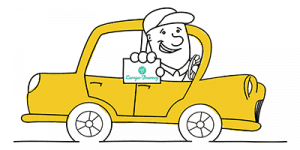 3. A friendly local driver will pick you up in your location
Safe door-to-door journey with a driver who will become your friend and guide at the same time. Just choose the best time for your departure and jump in!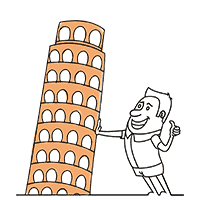 4. Enjoy usual and unusual
sightseeing stops
Create an authentic unforgettable experience with your selection of extraordinary activities and discover unique hidden gems.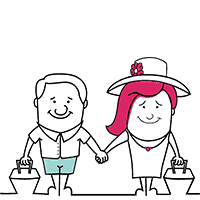 5. End your journey in your chosen location
Door-to-door transfers and Fun in City provide safe stress-free travelling with ease and comfort.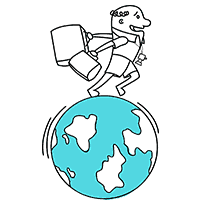 6. Have a great time with
Europe-Journey
The best travel experience is guaranteed. Our goal is your absolute satisfaction.
WHOEVER EXPERIENCED EUROPE-JOURNEY SAYS…
We booked private transportation from Prague to Lindau as the public transportation between these 2 locations would have taken a large chunk out of our day and we were having difficulty finding a train that fit with our schedule. It was really great experience and absolutely stress free day! Our driver showed up exactly on time, in a comfortable clean car and he was so friendly, professional and knowledgeable. We appreciate the door-to-door comfort and that we didn't have to hassle with our luggage. We would definitely use Europe-Journey again.

I am really happy that we booked our transfer with Europe-Journey. They are reliable and legit company for transfers in Europe. We had a great time on the drive from Krakow to Prague with sightseeing stop at Kutna Hora and we also chose to visit Film Legends Museum Podebrady which was so fun! Jan was a great local driver and tour guide. He was informative and provided suggestions on things to see in Prague and he even picked us the perfect restaurant for our lunch stop! It was such a wonderful and personable experience!

My wife and I used Europe-Journey to take us from Prague to Regensburg. We looked at buses, trains and flights but found that private car transport would be the quickest and most affordable way. We were able to pre-book online, pay by Credit Card, select stops along the way to visit a unique Karlstejn Castle and Original Czech Brewery, after we also stopped for lunch and arrived at our hotel door in Regensburg. So we had a wonderful trip with our attentive driver who spoke great English and was very informative. Excellent service!