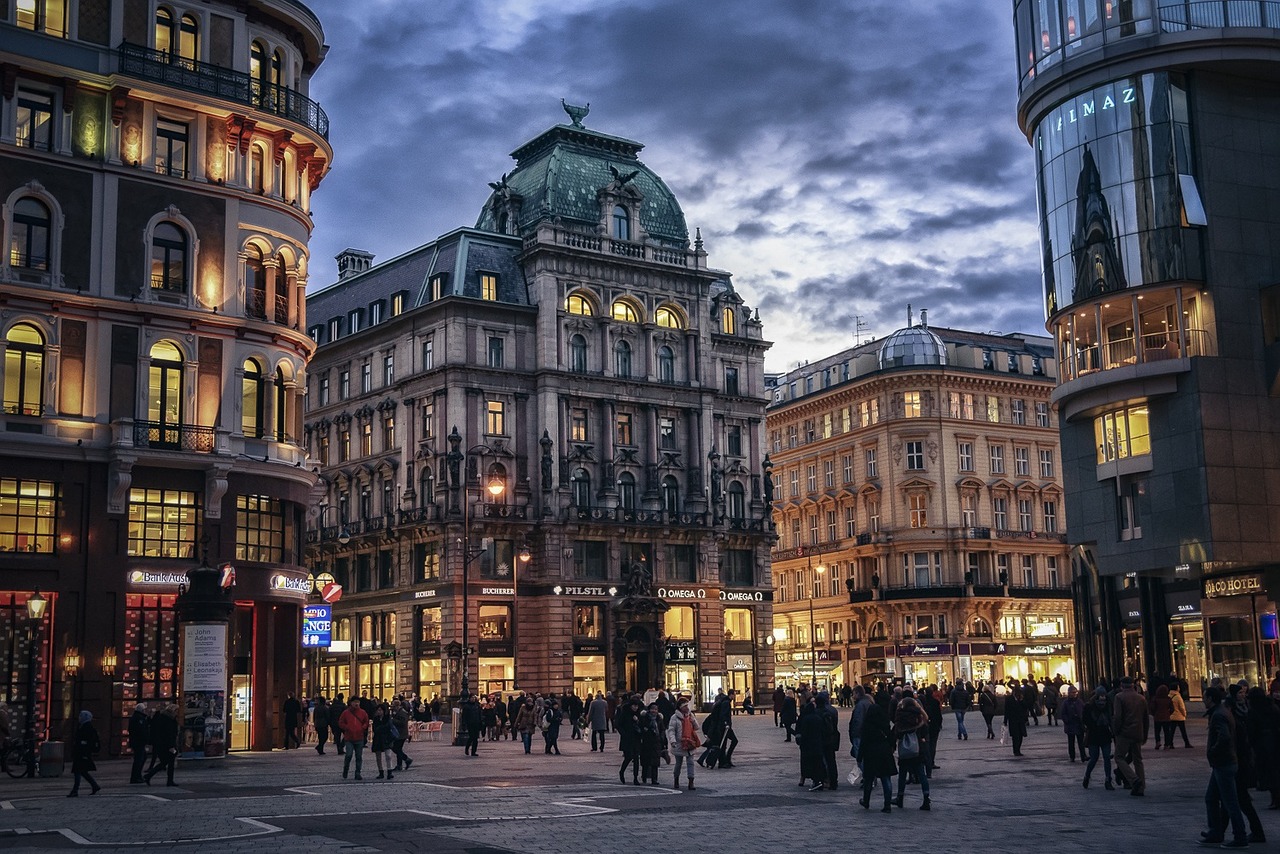 Enjoy Vienna like a local
In this article you will find out:
1) Top Vienna highlights
2) What to drink and eat and where in Vienna

3) The best tips from Vienna local
4) What to watch out for 
5) How to get to Vienna

1)    Top Vienna highlights

What are the most remarkable places to visit in Vienna? We made You a check list!
The Schönbrunn Palace & Gardens

St. Stephen's Cathedral

The Hofburg Palace

Belvedere & the Marble Hall

Rathaus (Vienna City Hall)

The Spanish Riding School – watch out, tickets selling fast!

Vienna State Opera – tours inside available

The Prater and the Giant Ferris wheel – something Your children can't miss!

Kunsthistorisches Museum and Maria-Theresien-Platz

Karlskriche (St. Charles Church)

Hundertwasserhaus

The Donauturm (The Danube Tower)
2)    What to drink and eat and where in Vienna
Although Vienna is usually ranked to be pretty expensive, we think, that it can be only as expensive as you make it.
Find the best deals for the best meals with our list!
– The Naschmarkt Food Market is the perfect example of cultural blending in Vienna: Since the 16th century, fresh fruits, vegetables, meat, and fish, as well as food imported from the Habsburg territories, were sold in Naschmarkt. The tradition had not changed since. Here, you can get snacks to go, full sitdown meals or shop for ingredients for your next cookout!
Challenge: at the weekends, there are flea markets, I bet You won't leave empty-handed.
– "Würstelstand" means "Sausage Stand" and that's literally what it is. It's a traditional Austrian street food selling hot dogs and Vienna sausages at any hour for a good price.
Note: I bet You have encountered a suspicious can labeled "Vienna sausage" at least once in your life. They sell them in supermarkets all over the world, but they are nothing like the real deal!
– Cafe Anzengruber is often recommended by the locals. They serve traditional Austrian dishes for very acceptable prices, hearty portions, and good quality.
Challenge: If you are traveling across Europe, You should consider tasting all the traditional "Goulashs" on the way! Almost every country in central/eastern Europe has its version of Goulash. Some are like soup, other ones are like a stew, the Austrian one is more like a thick rich sauce and is served with dumplings!
The all-time favorite, however, is the Wiener Schnitzel with a side of potato salad. It is usually served with a slice of lemon – go on and hit your schnitzel with a squeeze, it's delicious!

Be sure to try your meals with a pint of ice-cold beer!
– Lastly: Treat Yourself at The Demel, the oldest café and bakery In Vienna. Even though it can get a little pricey, the experience is well worth it. Not only that the food and coffee are delicious, the atmosphere will make You feel like royal blood is pumping through Your veins!
Pro-tip: Try the famous Sacher Cake (traditional chocolate cake), Apple Strudel (pastry filled with apples & cinnamon), and the Punschkrapfen ("punch cake" – warning! It is very sweet!)
3)    The best tips from Vienna local
Unlike in the USA, the tip is almost never included in the price. The average tip is between 5-15% of the bill and rounded up to a convenient number. No one want's to count the cents!
– Seemingly free public transport
Even though no one is going to stop you from entering public transport, there are undercover ticket inspectors on every corner that can issue you a fat fine for not having a ticket!

Our tip is to buy a 24-72-hour pass, based on the duration of your stay. Trust us, it's cheaper than the fine!
– The "Austrians are rude" myth 
It's a common misconception that Austrians – and well, most Europeans – are grumpy and rude. Don't judge us so hard. we are not (always) grumpy and we (usually) don't want to seem rude!
– When lost
Most Austrians can speak English fluently (and they probably know like 2 other European languages) so don't hesitate to ask them for help.
4)    What to watch out for
Although Austria has some of the lowest crime rates in Europe, tourists are a common target for pickpockets and scammers. Stay safe with our list of what to avoid and what to watch out for.
 – From Prague to Vienna by train? No, thank you! 
There is a rising number of incidents happening to the travelers sleeping on the train between Prague and Vienna. Bags have been slashed open, wallets and passports have been taken. Be careful on your way, keep your belongings close, or use a different way of transport.
– Put your hands in your pockets before someone else does! 
Any area that attracts crowds of tourists attracts pickpockets too. Keep your belongings close, hold onto your bags and check on your wallet and passport regularly when: at a touristy area, on public transport, at transport hubs (train stations etc.)
– Pro-tip: Keep your passport separate from your other ID or keep your passport in your hotel room safe.
– (Un)helpful strangers 
Your card get stuck in the ATM and a stranger rushes forward to help you, asking you for your PIN. Do not give it to them, instead, call your bank or the number on the ATM and ask them for help.
– Important phone numbers:
There is really just one phone number you should remember or write down in Europe: 112. It is an emergency telephone number that works in nearly all member states of the EU, calling is free of charge and can be used to call the police, the ambulance or fire and rescue. 
5)    How to get to Vienna
Europe-Journey offers you a transfer from your desired destination to and from a vast number of European cities. We make sure you get places fast and comfortably with a local licensed driver while You lay back and relax. You can custom your travel itinerary and decide for yourself what places to visit, what to see and what to experience.
Do you need to get to Vienna from any city in Europe? Would you like to experience private transfers with the best sightseeing stops along the way? Are you planning to make Prague, Budapest, Salzburg, Munich, Bratislava, or even Krakow your next stops? We can arrange all of these transfers for you! Just go to our easy search bar and find your desired transfer! You can also check our offer of all transfers.

If you can't find your desired route within our offer, just contact us via email info@europe-journey.com and we will do our best to meet your request.