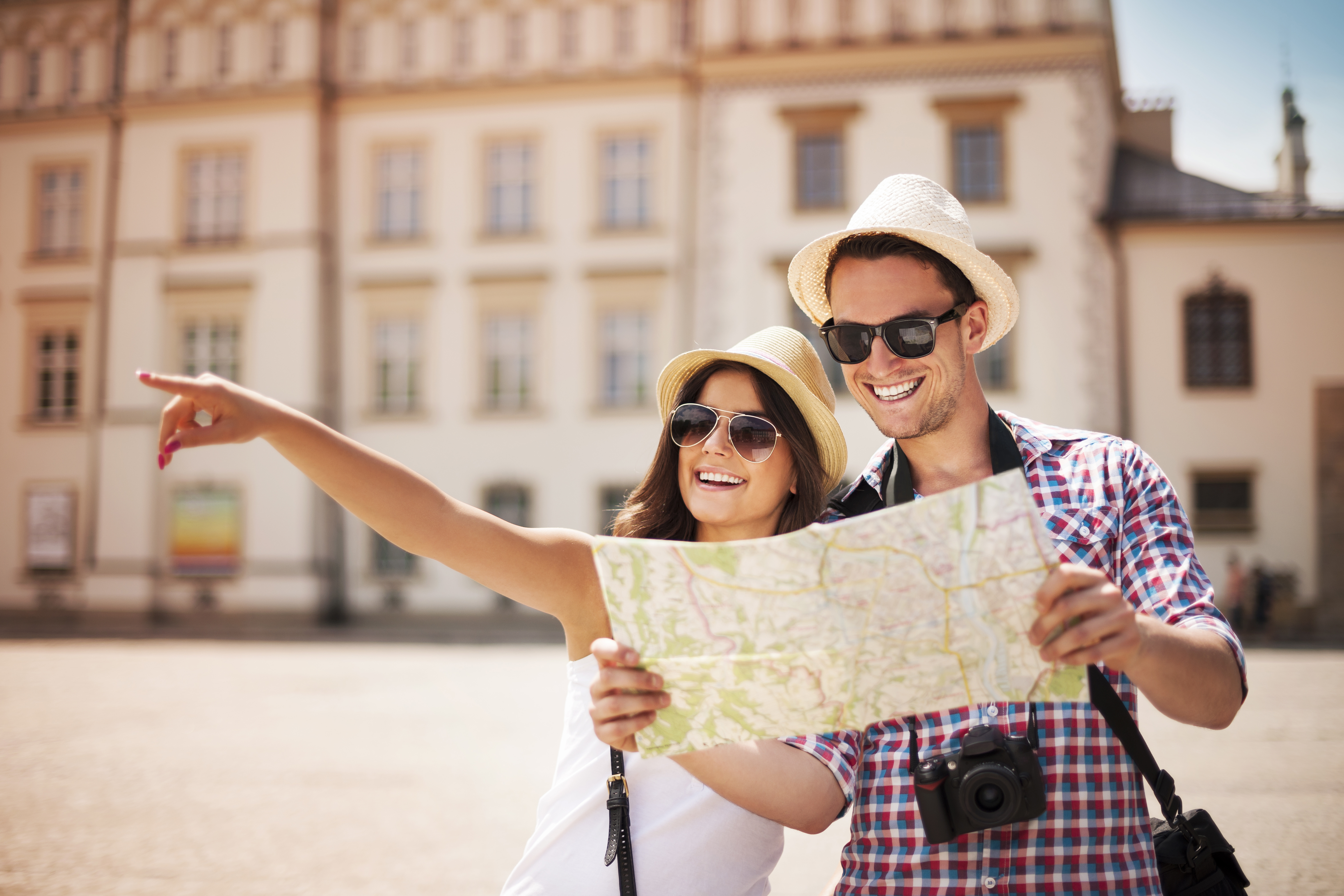 Enjoy Prague like a Local
In this article you will find out:
1) Top Prague highlights
2) What to drink and eat and where in Prague

3) The best tips from Prague local
4) How to get to Prague
Probably nowhere else will you find such a concentration of stunning historical monuments and places with the atmosphere of medieval streets, as in Prague. The historical center of Prague has been inscribed on the UNESCO World Heritage List and is worth to visit. But that is not all. You can relax in so many beautiful well-kept gardens and parks, enjoy amazing views of the city and taste one of the best beers in the world in some fabulous local pub.
1)    Top Prague highlights
Discover the best places to visit in this stunning city with our list of the top Prague highlights.
St Vitus Cathedral

Charles Bridge

Prague Castle

Wenceslas Square

The National Museum

The Lennon Wall

The Clementinum and the National Library

The Old Town Square and the Astronomical Clock

The Church of Our Lady before Týn

The Strahov Monastery and Library

The National Theatre

The Dancing House
We have created an article for you as a guide on how to make the most of your time in Prague. Read more: The best self-guided Prague walking tours.
2)    What to drink and eat and where in Prague

Did you know that the famous american beer Budweiser has actually stolen its name from our Czech beer from České Budějovice? Well, now you know!
The history of brewing beer in the Czech republic goes back as far as the 13th century – no wonders our beer is the best in Europe! And it is probably the cheapest too; for example, what is considered to be our best beer, Pilsner (or Plzeň), cost between 40 – 60 Crowns (2 – 3 USD) for 0,5 litres! Yes, it is probably cheaper than water.
Pro-tip: The way restaurants price their beer says a lot about how they price their food in general! If you come across a restaurant with beer more expensive than 80 Crowns, you better run! Most restaurants in the city center are like that, but luckily for you, we have a nice list of places in the city center with average prices!
Potrefená Husa or Kolkovna both restaurants serve traditional Czech dishes like
Svíčková (Roast sirloin in sour cream sauce with dumplings) and Knedlo-Vepřo-Zelo (Roast pork with dumplings and sauerkraut). The average price for a pint of beer is about 50 Crowns, an average meal costs about 250 Crowns ($12). They have delicious snacks too! One of them is called utopenec. Translated to English, it means "a drowned man" but don't worry, it's just a pickled sausage! (Or is it?) They both have multiple restaurants throughout the city center. Just type "Kolkovna" or "Potrefená Husa" into your Google maps and find the one closest to you! – Another great spot is Kuchyň. It is right next to the Prague Castle on Hradčanské náměstí, the prices are tailored for locals and every day, they cook something new! They have wonderful soups, for example Kulajda (Dill soup) or Bramboračka (Potato soup). It is also a part of the National Gallery so instead of a desert, you can spice up your lunch with an art exhibition!
Kafe DAMU is our absolute favourite: It is a coffee shop but they have small lunch menus as well for very affordable prices! It serves as a lunch room for DAMU college students but everyone is welcome. Oh! And let me include a tip: The tip is never included! The average tip should be around 10% but if you especially liked the service, feel free to tip some more.
3)    The best tips from Prague local
Prague is a fairytale town for fairytale prices, but… Watch out for scam exchange offices!
As you have probably noticed, apart from the rest of the European Union, Czech Republic has its own currency: Czech Crowns. Most places in the city center will accept Euros and cards so there is no need for exchanging currency.
However, if you really want to have some Czech cash handy, be very careful about exchange offices! Always double the official rate and compare it to the rate they offer you. 0% commission does not mean they will sell you Czech Crowns for an acceptable price! Always count your money and always ask for the receipt! Make sure you don't lose the receipt, maybe even take a picture of it on your phone.
If you find out you have been scammed by an exchange office, don't panic. By law, you have 3 hours to ask for you money back.
To some extent, it might seem wiser to use the ATM and withdraw Czech Crowns instead of using exchange offices and risking a scam. And to some extent, it's true. However, not all ATMs are reliable. No worries, I got your back there! There are two simple rules to go by to avoid overpriced withdrawal charges:
Stay away from blue and yellow Euronet ATMs and any ATMs that allow you to draw out both Euros and Czech Crowns. Some of these ATMs will have you take out unreasonable amount of money for unreasonable fees. 2. Remember to always decline the so called "dynamic conversion." You don't know what a dynamic conversion is? Most people don't, just remember to always decline it!
Scam Taxi drivers. Do not wave down a cab or don't get in a cab parked in the street. They are most likely going to take you around the city in the most inconvenient way and make you pay twice as much than you would normally do. Instead, call an Uber, Bolt or an AAA taxi. It is cheaper and much more reliable!
Our pro-tip is to use the public transport. If you feel like sightseeing, the tram line 23 will take you around the most beautiful places in Prague and the ticket is only 24 Czech Crowns ($1) for 30 minutes! The city is criss crossed by trams, busses and subways,  everything is within walking distance and everyone is willing to help You out if You get lost! For planning transfers, everyone uses the IDOS app or the IDOS website: IDOS
Moreover, during the weekends there is a historical tramway going from the Saint Wenceslas square (Václavské náměstí) to the Prague Castle. The tickets are usually around 50 Crowns (about $2), so have some cash handy!
For more info about the historical line, see: Historical line no. 41 For more info about where to buy tickets and what kinds are available, see: Tickets in Prague | Prague Integrated Transport.
4)    How to get to Prague

Europe-Journey offers you a transfer from your desired destination to and from vast number of European cities. We make sure you get places fast and comfortably with a local licensed driver while You lay back and relax. You can custom your travel itinerary and decide for yourself what places to visit, what to see and what to experience.

Do you need to get to Prague from any city in Europe? Would you like to experience private transfers with the best sightseeing stops along the way? Are you planning to make Vienna, Budapest, Nuremberg, Munich, Berlin, or even Frankfurt your next stops? We can arrange all of these transfers for you! Just go to our easy search bar and find your desired transfer! You can also check our offer of all transfers.
If you can't find your desired route within our offer, just contact us via email info@europe-journey.com and we will do our best to meet your request.